Xinda has its own UL certificated PCB Manufacturing factoriesWe provide 2-64 layered PCBs for fabrication, including HDI, Rigid, Rigid-Flex, & flex boards. From low quantity to mass production, with high quality, and quick turn available at a low cost.
With 10+ years' experience in PCB fabrication, we have handled hundreds of thousands of PCB projects, and covered almost all kinds of substrate material including Standard FR4, Aluminum, Rogers, etc. A defective PCB design is capable of damaging the product, thus affecting the brand value of the company. Therefore, it is always important to select the right PCB manufacture.
Why choose us?
1. Complete surface treatment process
Shen Jin, Shen Jin + osp, Shen Yin, Shen Tin, spray tin + gold finger, gold plating, thick gold plating, tin plating, silver plating, etc.
Such as blue glue, carbon oil, etc.
2. Perfect system certification
The company has passed the US UL, ISO9001, CE and other certifications.
3. Leading process technology capabilities
4. Strong technical team
5. Engineers with professional experience have made a strong backing for PCB quality assurance.
Our production equipment: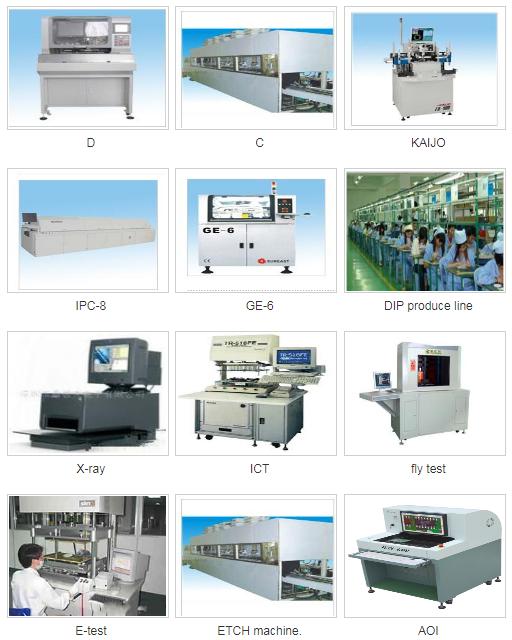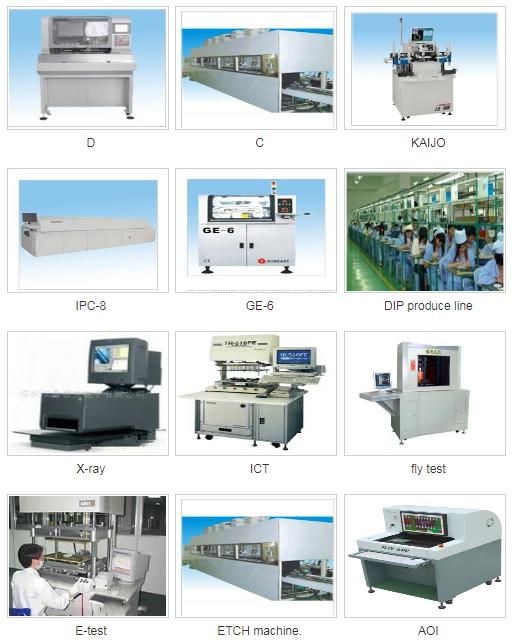 PCB Capacity: